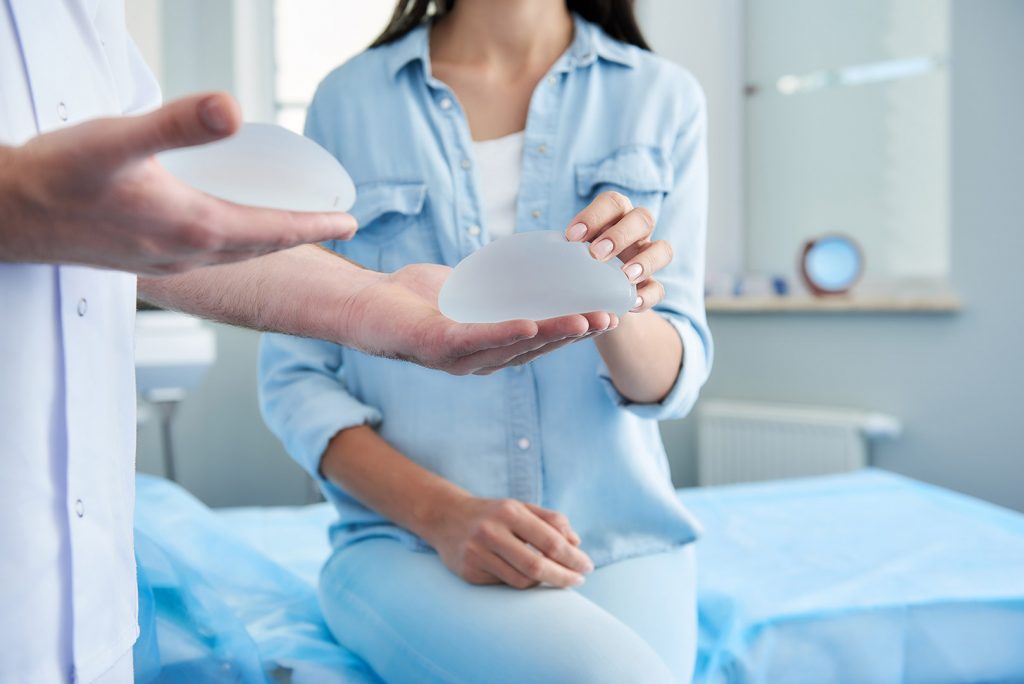 The Food and Drug Administration (FDA) announced in February that the incidences of breast cancer associated with breast implants is on the rise, and the FDA plans to hold a meeting on March 25 and 26 to discuss breast implant-associated anaplastic large cell lymphoma, known as BIA-ALCL.

Anaplastic large cell lymphoma (ALCL) is a rare type of cancer of the immune system that, in the past, has been estimated to affect only one in half a million women, but that low number is on the rise, according to the FDA. ALCL usually develops in the lymph nodes, skin, lungs, or liver; however, ALCL sometimes develops in the breast area of women with breast implants.
Hundreds of ALCL Sufferers
In the United States, 457 women have been diagnosed with the disease at the time of this writing, which is up from 414 in the last report provided by federal regulators. Totals for the potentially deadly disease, which is a form of non-Hodgkin's Lymphoma, has risen steadily each year since 2011, when the FDA first issued warnings about certain implants. At the current time, more than 600 women have developed the disease worldwide with 16 dying from it; nine women have have died from BIA-ALCL in the United States to date.

The FDA first reported the link between ALCL and breast implants in January of 2011. In 2013, researchers at MD Anderson Cancer Center studied 60 women with breast implants who were diagnosed with ALCL. Since ALCL was believed to only be in one woman in half a million, this was much higher than would be expected. In 2014, the National Comprehensive Cancer Network (NCCN), a nonprofit network of cancer experts, released an oncology standard for surgeons and oncologists worldwide to test for and diagnose BIA-ALCL.

But it was not until March 2017 that the FDA finally updated its website to officially report that breast implants could cause ALCL. At the time of the FDA's announcement in March 2017, it reported that it had received 359 reports of ALCL among women with breast implants.
False Safety Claims
For many years, breast implant companies, plastic surgeons, and the FDA assured women that breast implants were safe and did not cause cancer. Evidence of a link to some types of cancer and to autoimmune diseases—even evidence from studies conducted by researchers at the National Cancer Institute—was dismissed.

Both silicone gel and saline breast implants have been shown to increase the risk of BIA-ALCL. Some symptoms of BIA-ALCL include:

Lumps in the breast
Swelling
Pain
Hardening around the implants
Buildup of fluid around the implants
At this time, the FDA recommends women with breast implants who are not experiencing symptoms continue to undergo yearly examinations to detect BIA-ALCL along with their breast cancer screenings. The symptoms don't develop until at least one year and often as many as 8-10 years after breast implants are placed in the chest. Any women experiencing these or any symptoms should see their doctor for evaluation; when caught early, there is treatment for BIA-ALCL.

If you're suffering with cancer due to breast implants, you may have a valid legal claim against the manufacturer of the implants and the surgeon who put them in your body. Please contact a product liability attorney in your area today who handles these complex cases as you may be entitled to compensation to cover past and future medical bills, lost wages, and pain and suffering.