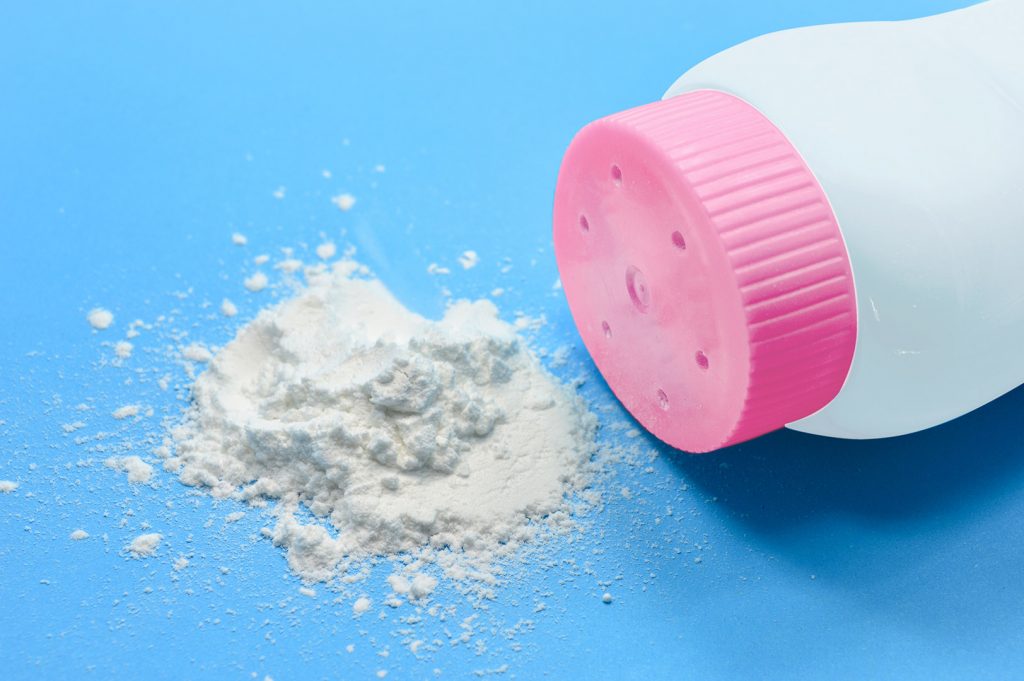 Due to the large number of asbestos-related lawsuits filed against it, a talc supplier, Imerys Talc America and two of its subsidiaries, have filed Chapter 11 bankruptcy. The company is facing over 15,000 lawsuits alleging that use of its products can lead to ovarian cancer and mesothelioma. Imerys, a major talc supplier for baby powder industry giant Johnson & Johnson made its appeal for leniency before a Delaware court on February 13. In its filing, Imerys conceded it is no longer financially able to continue fighting the multi-million dollar lawsuits it is facing, citing the most recent verdict against Johnson & Johnson of $4.69 billion by a Missouri jury.
Johnson & Johnson Verdict
Recently, Johnson & Johnson was ordered to pay 22 women and their families $4.14 billion in punitive damages and $550 million in compensatory damages after they claimed that asbestos in its talcum powder products caused them to develop ovarian cancer. A jury in a Missouri circuit court awarded the damages to the women and families who claimed the company of failed to warn them about cancer risks associated with its baby and body powders.

Johnson & Johnson said it was "deeply disappointed" with the verdict and plans to appeal. The company is facing over 9,000 more lawsuits over products made with talc, and the company who supplies the talk, Imerys, is named in those suits. For the Missouri verdict, however, Imerys had settled prior to the verdict. Reuters reports that a rising settlement threat and legal fees prompted Imerys to file the Chapter 11 bankruptcy protection claim. Recently, $117 million was awarded to a man who blamed Imerys and Johnson & Johnson for his mesothelioma, and the cases just keep coming.
Massive Talc Producer
In its mines, Imerys Talc America, produces about 50% of the country's talc supply, which is used in many other products, like food, adhesives, and automotive parts. Lawsuits claim that Imerys and Johnson & Johnson knew for several decades that talc contained asbestos, but the companies failed to warn consumers of its risks. The companies took no action to replace the dangerous substance with something less toxic.
Court documents have revealed that Imerys Talc America even made efforts through litigation to keep its talc from being listed as "potentially carcinogenic." One email even found that an Imerys executive wrote that the "horse has already left the barn," in regards to the safety of the products—meaning that nothing really could be done since the product was out there with the dangerous asbestos in it and that it had been used by millions of people for many years.
Chapter 11
Chapter 11 bankruptcy allows companies to keep creditors at bay while they reorganize and continue operating and work on resolving their liabilities. Imerys intends to operate its three locations as usual. When a company files bankruptcy under Chapter 11, it can set up a trust that handles any current claims and defends against any future claims. Imerys said it will use Chapter 11 bankruptcy to establish a trust to pay claims against it, a strategy often used by companies facing asbestos claims; the trust will also handle any future claims against Imerys.