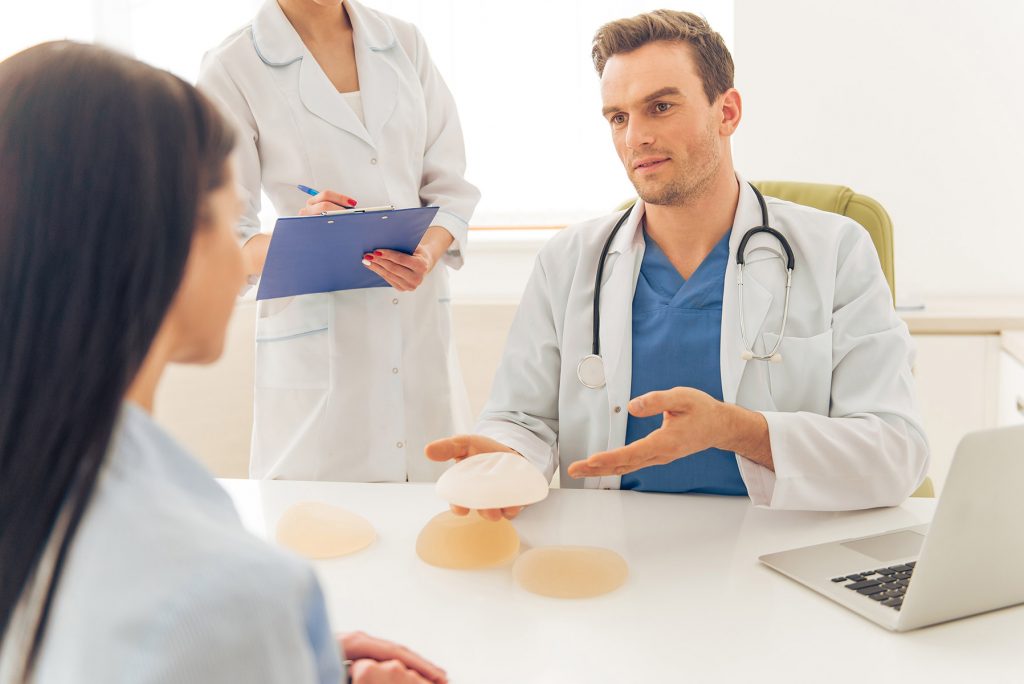 There've been reports for several months now about a specific type of cancer being linked to breast implants, and now more specific information has been made public about which implants are associated with Anaplastic Large Cell Lymphoma (ALCL), a rare type of cancer of the immune system that, in the past, has been estimated to affect only one in 500,000 women. ALCL usually develops in the lymph nodes, skin, lungs, or liver; however, ALCL sometimes develops in the breast area of women with breast implants. It's important to note that ALCL is not breast cancer; it's a cancer of the immune system.

As of February 2019, physicians have identified 688 cases of BIA (breast implant associated) ALCL worldwide. The Food and Drug Administration (FDA) estimates the risk of BIA ALCL among patients with textured implants as between 1 in 3,817 and 1 in 30,000, but recent information from Australia has placed the risk as high as 1 in 1,000. The FDA says it's hard to get a definitive number of cases of BIA ALCL because of limitations in the reporting of sales of breast implants. Estimates of the frequency of the disease range from 1 in 3,000 women to 1 in 30,000, according to various reports. At the time of this writing, there have been nine confirmed deaths from breast implant-associated ALCL.
Textured Breast Implants vs. Smooth Implants
A recent study published in the Journal of the American Medical Association (JAMA) Oncology concluded that silicone breast implants with a textured surface are 400 times more likely to cause ALCL compared to silicone breast implants with a smooth surface.

The World Health Organization (WHO) reports that BIA-ALCL is a rare type of non-Hodgkin lymphoma (NHL) that can develop months or even years after the implants are placed in the women's body. ALCL usually leads to a buildup of fluid inside the breast and is typically treated by carefully removing the implant and fluid containing cancer cells. In some cases, it can spread throughout the body, which may require treatment with chemotherapy.

According to the FDA, "If BIA-ALCL develops after a breast implant is placed, the lymphoma is almost always only in the capsule of scar tissue that forms around the implant…BIA-ALCL usually can be successfully treated by removing the implant and the scar tissue capsule." Radiation therapy and chemotherapy may be indicated in some cases.

According to the American Society of Plastic Surgeons, breast augmentation is the most common cosmetic surgery in the United States with over 300,000 surgeries being performed each year. An estimated 1 in 26 women have breast implants, and the primary makers of breast implants are the following companies:

Allergan, Inc.
Ideal Implant, Inc.
Mentor World Wide, LLC (a Johnson & Johnson Company)
Sientra, Inc.
Was FDA Slow to Report Cancer Link?
The FDA first reported the link between ALCL and breast implants early 2011, and in 2013, researchers at MD Anderson Cancer Center studied 60 women with breast implants who were diagnosed with ALCL. In 2014, the National Comprehensive Cancer Network (NCCN), a nonprofit network of cancer experts, released an oncology standard for surgeons and oncologists worldwide to test for and diagnose BIA-ALCL. But it wasn't until March 2017 that the FDA officially reported that breast implants could cause ALCL. At the time of the FDA's announcement in March 2017, it reported that it had received 359 reports of ALCL among women with breast implants. Since then, the number of reports has almost doubled.

Early reports showed that silicone gel and saline breast implants increase the risk of BIA-ALCL, and now the focus appears to be on textured breast implants. BIA-ALCL symptoms include:

Lumps in the breast
Swelling
Pain
Hardening around the implants
Buildup of fluid around the implants
Women with breast implants are encouraged to see their physician even if no symptoms are currently present.