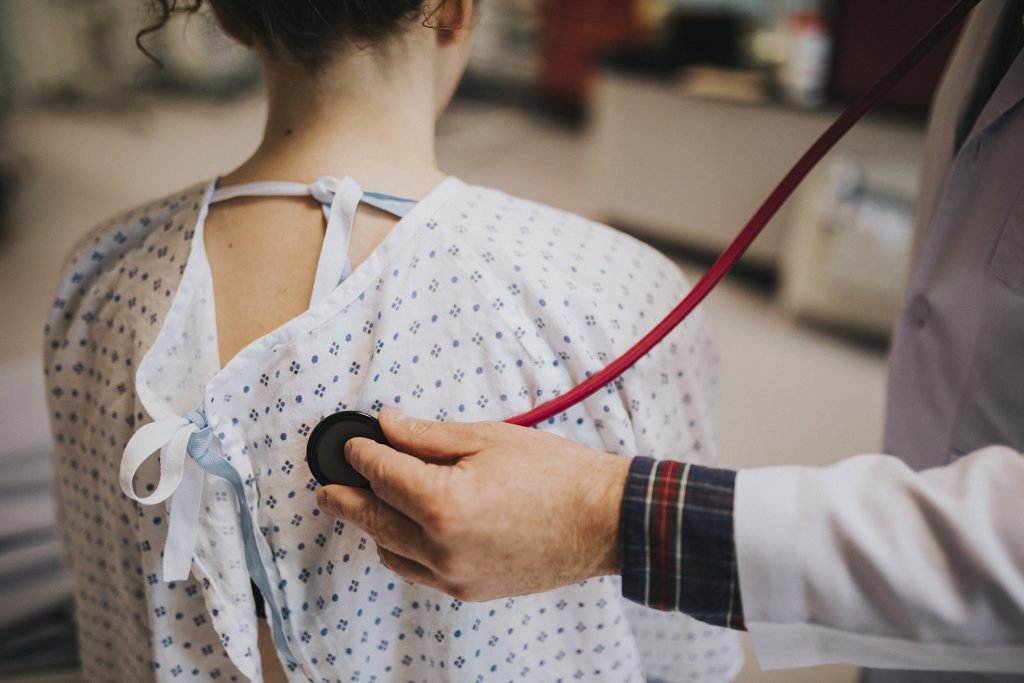 Tobacco companies have been working on smoking alternatives since the 1950s, but it was a man in China who invented the e-cigarette, as we know it, in 2004. They weren't immediately popular in the United States, but popularity has slowly skyrocketed, and now it's hard to go anywhere without seeing someone vaping. E-cigarettes are touted as the healthy alternative to smoking, but is that true? How much do we really know about vaping and its effects on our health?
How Does Vaping Work?
You have more than likely seen someone on the street vaping, but do you really know how it works? E-cigarettes use batteries to heat up e-liquid, also known as e-juice, which then creates a vapor that is inhaled by the user. These e-liquids are really the focus of the "healthier alternative" marketing strategy. The liquids that eventually turn into the vapor that is inhaled do not contain the same chemicals that cigarettes do. When a traditional cigarette is burned, it creates over 7,000 chemicals that are then inhaled into the lungs. E-juice, on the other hand, is made of flavoring, nicotine, propylene glycol, and glycerol. So, the fewer the chemicals, the safer the product, right? Not necessarily.
What We Know
Vaping devices have been available to the general public since 2004, but they really didn't become popular until recently, so the studies to back up the claims that they are safer than traditional cigarettes don't really exist. However, all of the studies that have been done, no matter how few, all show that vaping is not healthy.
Just as recently as last month, for example, Stanford University released a study that showed that vaping increased the risk of heart disease by damaging the cells that line our blood vessels in our cardiovascular system.
Additionally, the Food and Drug Administration warns that vaping could lead to an increase in seizures.
While vaping may be slightly safer than smoking a pack of traditional cigarettes per day, it still poses its own risks and definitely poses a risk to those who never would have smoked in the first place.
Youth
One of the most dangerous risks e-cigarettes pose is to children. The CDC claims that 1 in 5 high school students and 1 in 20 middle school students admit to using vaping devices. The marketed "safety" of e-cigarettes and even the flavored juice appeals far more to the young and impressionable. So, even if vaping is discovered to be a safer alternative to smoking traditional cigarettes, it poses a significant risk to young folks who likely never would have started smoking in the first place.
Since e-cigarettes have not been on the market for very long, there haven't been many studies conducted, but there are more than enough in the works right now. So, we should have a definitive outlook of the health of vaping soon. In the meantime, however, state governments are taking notice of the increased use of e-cigarettes among their young citizens and passing laws to further regulate the sale and use of vaping products.